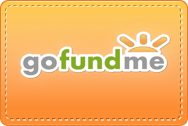 Secure Crisis Reporting for Journalists and Investigators
We are creating a secure open source citizen reporting tool and supporting solutions that will record exhaustive, definitive factual data on human security incidents from the world's crisis zones.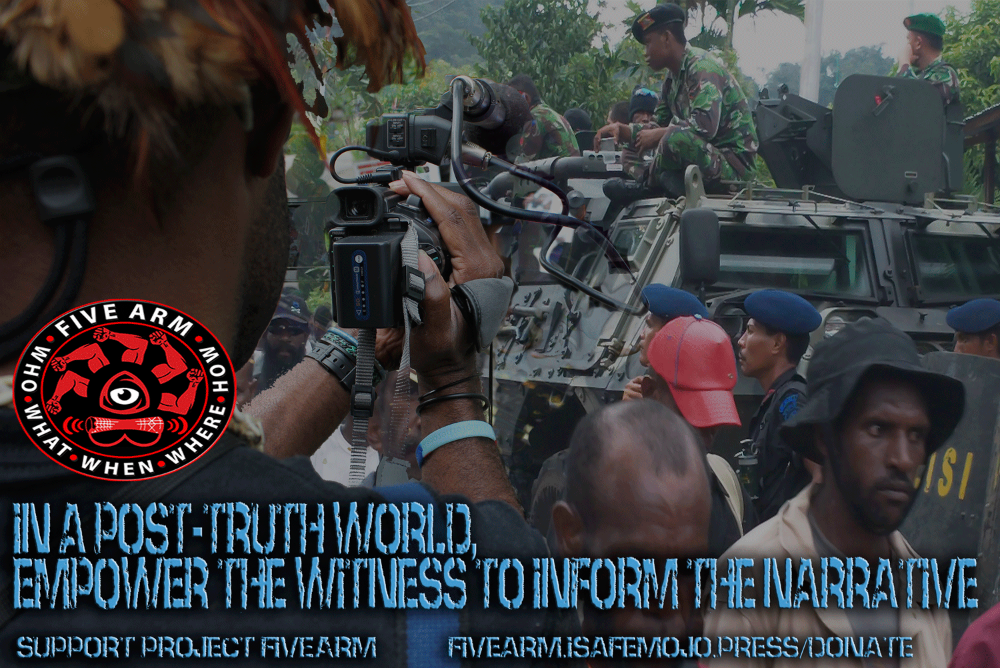 Secure, credible source data for rights defenders, journalists & field workers.
WHAT IS FIVEARM?
Hello, we're Project FiveArm, a team of investigators, researchers, citizen journalists, lawyers, media safety trainers, tech specialists and journalists. We're developing a groundbreaking Android tool that will allow verified citizen reporting from the world's most under-reported crisis zones. Using the latest encryption and blockchain technology, eyewitness reporters on the frontlines of conflicts, environmental catastrophes and other humanitarian disasters will be silenced no more.
With your help, we can make this a reality.
FiveARM is informed by more than a decade of frontline experience of clandestine eyewitness journalism and investigations in repressive environments.


HOW DOES IT WORK?


FiveArm (Field Investigations Vertically Exhaustive Assessment and Reporting Methodology for Human Security Incidents) will be deployed on secured Android devices, giving verified eyewitness reporters the ability to file to a secure database, where human security incidents can be logged using a questioning methodology meeting the highest legal standards. FiveArm utilises the proven Martus secure information collection and management tool, storing reports on secure servers to ensure that the data remains unreadable by unauthorised users.
End users – be they journalists, lawyers, investigators, rights workers or researchers – will then have access to reliable and comprehensive data on incidents and a suite of tools for data analysis and verification.
The eventual aim of Project FiveARM is to future-proof integration with qualitative machine learning and analysis, supporting real time monitoring and reporting of human security incidents with legal standard evidence collection.
WHY CROWDFUND?
In 2016 Project FiveArm was fortunate enough to win a Walkley Foundation grant for Innovation in Journalism which helped cover initial start-up costs. We now need your help to keep the project running, and pay for specialised equipment as we move towards finalising development in preparation for field testing.
Your Contribution will enable this critical tool to be developed and rolled out to the places that need to be reported.
WHERE THE MONEY WILL GO
Projects such as FiveARM do require significant resources to qualitatively assess and test the usability and accuracy of the questioning, provide the hardware to enable the data to be secure and safely utilised in the places it is needed, and of course pay people for their labour.
Given the remote, dangerous and difficult situations that Project FiveARM is attempting to address with our Tool, we will be requiring secure specialist equipment, and logistics support to test it to robust field and realisitc scenario conditions.
This campaign is to support the overall budget, but work is ongoing for the project reagrdless.
A breakdown of our needs and projected costs is below.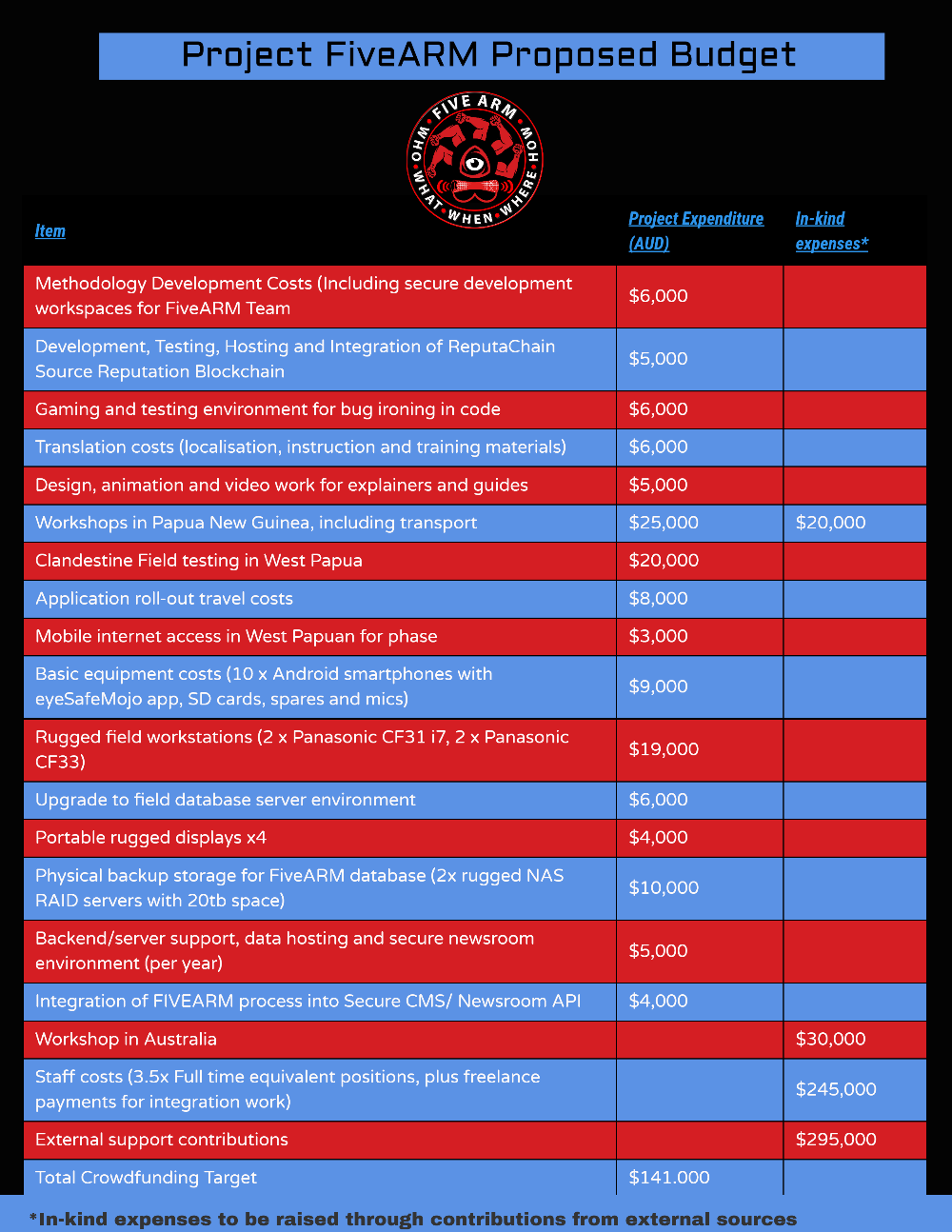 OUR WORKPLAN
FiveARM's work centres around the following issues:
·         Creating a library of structured data points for mutually exclusive abuse and objective fact definitions using tags of controlled vocabularies;
·         Survey Design to ensure maximum elicitation given intercultural and intersectional media/information ecology compatibility;
·         Integration of the JournoTriage Material Conditions Graduated Response Matrix for clear identification of crisis journalism safety levels, with responses for safe and effective coverage;
·         Integration of visual identification tools for interviewing non-literate or inexpert witnesses or victims;
·         Integration of the ReputaChain Source Reputation Blockchain solution.
How we will achieve this is below:
How You Can Help
We have started a core Crowdfunding Campaign at GoFundMe (please click on the widgets at the top or bottom of this page), and are hoping to raise money from supporters so that we can get on with implementing the critical work this project needs to complete.
We are currently still working out the ways in which we will show you thanks, but apart from acknowledgement on our publicity if you so choose, we will also find an appropriate gift of thanks.  This page will be soon updated with sponsorship levels.
If you would like to get involved, we are also looking for more coders and journalism innovators to get involved, as well as translators, video producers, graphic designers and a paid fundraising coordinator.
Thank you for your help from the Project FiveArm team.