Journalists banned and hunted by state terror, running amok. Human Rights & Environmental Defenders targeted for resisting extractivism. Remote rugged areas, out of sight and out of mind. Thousands of arrests for peaceful dissent. Disappearences of Dissidents. Peoples rising, yet voices silenced. Witness journalism happens, but powerful voices mock it and deny its credibility. A call for freedom wilfully ignored by the beneficiaries of repression. Journalism unable to be used as legal standard evidence of abuse by international agencies, because it contains narrative and follows a storyline, and because we can't betray our sources. Corruption in supply-chains unable to be combatted because of underresourced enforcement mechanisms. The powerful clouding the story with weaponised disinformation at volume, diverting accountability with white noise. How do we change this? What if there is a way to prove the veracity of source information using a process that weeds out weaponised disinformation?
Project FiveARM – Field Investigations Vertically Exhaustive Assessment and Reporting Methodology for Human Security Incidents – establishes a definitive, scientific information gathering process. It shows that if credible facts can be recorded on the ground exhaustively, at every human security incident, there could be no more denials, no more dark places.
Information ecosystems under threat from weaponised distortion by abuse beneficiaries, targeting journalists holding power to account. Accountability for Supply-Chain, human rights & environmental, lacks secure, machine-learning-compatible field tools for collecting exhaustive verifiable source data, allowing real-time reporting in major crisis situations. Project_FiveARM solutions help end impunity by creating secured comprehensive source verification, qualitative field data collection & investigation frameworks overcoming crisis area source access blockages. .
Five Strong Arms of journalism, w5h transformed to who did what to whom when where and how, facts to help the voiceless roar. A simple mobile tool to enable the voiceless to safely deliver credible source information, with controlled vocabulary , mutually exclusive definitions, parameter analysis and reporting that journalists can trust, international agencies can action, and researchers can utilise.
The project is informed by over 20 years of Frontline experience in clandestine witness journalism in repressive environments such as West Papua, and the frontlines of resistance to extractivism.  From those remote places well off the grid, that the real truth rarely emerges from, and when it does, it gets ridiculed by outsiders who cannot be bothered to make the effort to go there, to see that what is being told is real.
Nothing like this has been proposed before, and despite the mountain of disinformation destabilising peace across the world, is not being put into place. No other network like the crew behind FiveARM have the tools & lived marginalised community journalism experience under supply-chain abuses, to amplify accountability from the voices on the ground. Our team has the experience of a wide range of information and journalism disciplines to bring this idea into action. FiveARM is a simple yet comprehensive information collection and source interrogation methodology using secure proven softwares currently available to be used effectively in secured Mobile Journalism environments.
The project was initiated by Nick Chesterfield, human rights journalist and digital journalism safety trainer, and founder of WestPapuaMedia and eyeSAFEMojo Safe Witness Journalism Project. The already growing team behind FiveARM represents over 20 collaborators so far, in Papua and globally, in the fields of:
frontline, investigative, indigenous, video, citizen, photo and news journalism;

human rights, environmental and human security investigators and lawyers;

media safety trainers, advocates and enablers;

digital security and encryption specialists,

statisticians, anthropologists and scientific information process developers

mobile journalism innovators

and digital verification and blockchain specialists;

to name a few.
As this will become an Open Source collaborative project we invite anyone with the skills, new ideas and passion to join with us to overcome some of the simple challenges that still need to be met, to make this tool a reality.
Project FiveARM is happy to announce that it is supported by the 2016 Walkley Grants for Innovation in Journalism. FiveARM Crisis Journalism Secure Reporting Tool will get accurate reports from hard to access crisis areas by connecting eyewitness accounts with simple, secure & tested smartphone technology. Now we have the Walkley Grant, we are excited to begin the process toward rolling out the open source phases of the project.
This project is just beginning. FiveARM will soon launch a major crowdfunding presence to enable the fast and sustainable development and deployment of this much-needed tool, and to pay for the smooth escalation of the next phases and the equipment and training to roll this out. We absolutely are looking for coders and journalism innovators to get involved, as well as translators, video producers, graphic designers, and of course professional crowdfunding and grant fundraisers.
Without FiveARM, impunity will continue to reign. With FiveARM, we'll have a tool that might just mean no more dark places.
We need your help to make that hope a reality.

You can donate to develop the project further by clicking on the button below. A major crowdfunding campaign is now live at GoFundMe.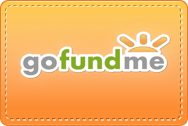 Secure Crisis Reporting for Journalists and Investigators
More to this story, very soon. Please stay tuned for updates by subscribing to the page.